Finding the inner peace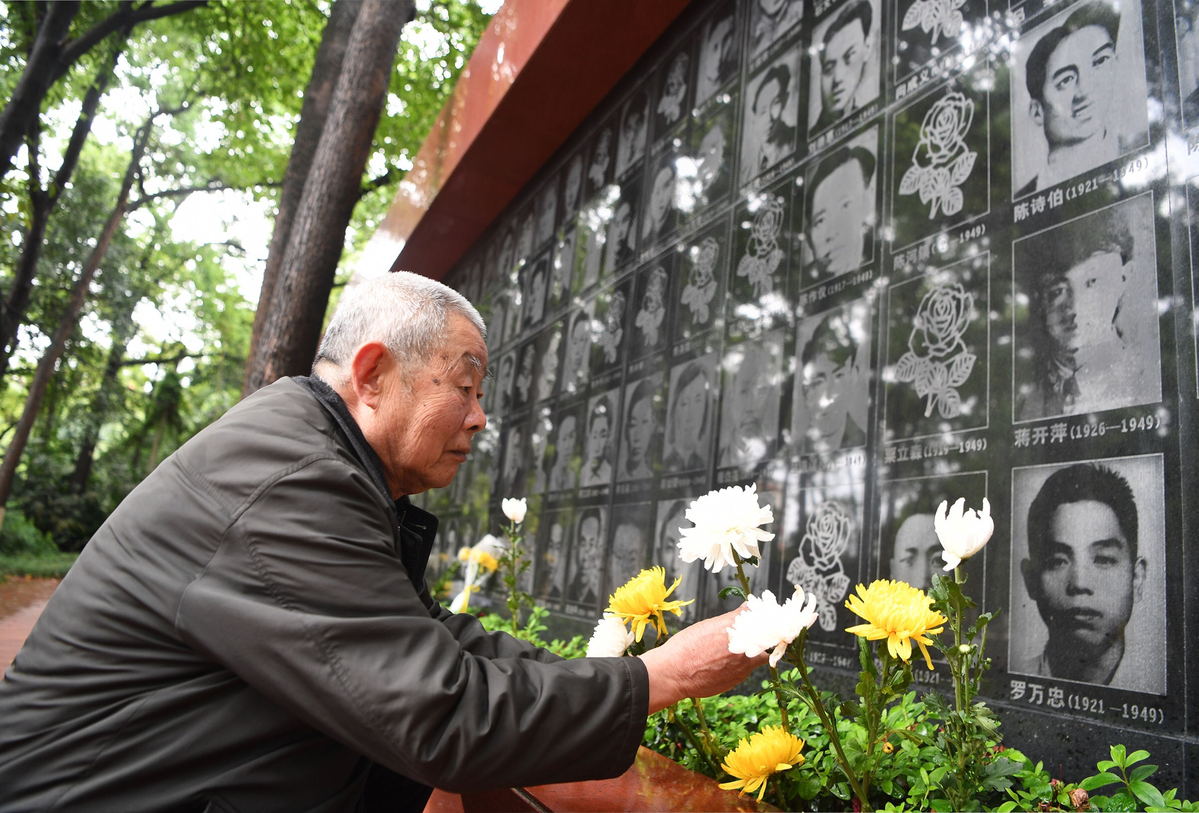 Core values of traditional Chinese festivals like benevolence, harmony and filial piety continue to find a place in festivals like Tomb Sweeping Day, Xu Lin reports.
Zheng Fanying, 46, often sends messages about her recent activities to her late father on popular instant-messaging app WeChat, and also on special occasions such as his birthday and Tomb Sweeping Day.
Also called the Pure Brightness Festival, Tomb Sweeping Day falls on Friday this year, when Chinese will offer sacrifices and pay respects to the deceased at tombs. It is also a tradition when one lets off firecrackers, burns incense and paper money, and make offerings like flowers and fruits to the ancestors.
When Zheng's father passed away from cancer in 2015, it took her three years to move on from the inner pain. She wrote an article in his memory for an online cancer forum, with details about how he was diagnosed and treated. It became immensely popular and evoked empathy from the family members of cancer patients.
"There are various ways to commemorate the deceased in modern society. You just have to select the way that suits you best, just like my article," says Zheng, a Beijing-based editor.
"People live on as long as we remember them, which is also the best way to honor them. Just like Pixar's animation hit Coco, those from the Land of the Dead continue to exist as long as they are still remembered by someone on Earth."
Besides "chatting" with her late father on WeChat, Zheng has also uploaded a digital photo album of him at her home so that she can see him always.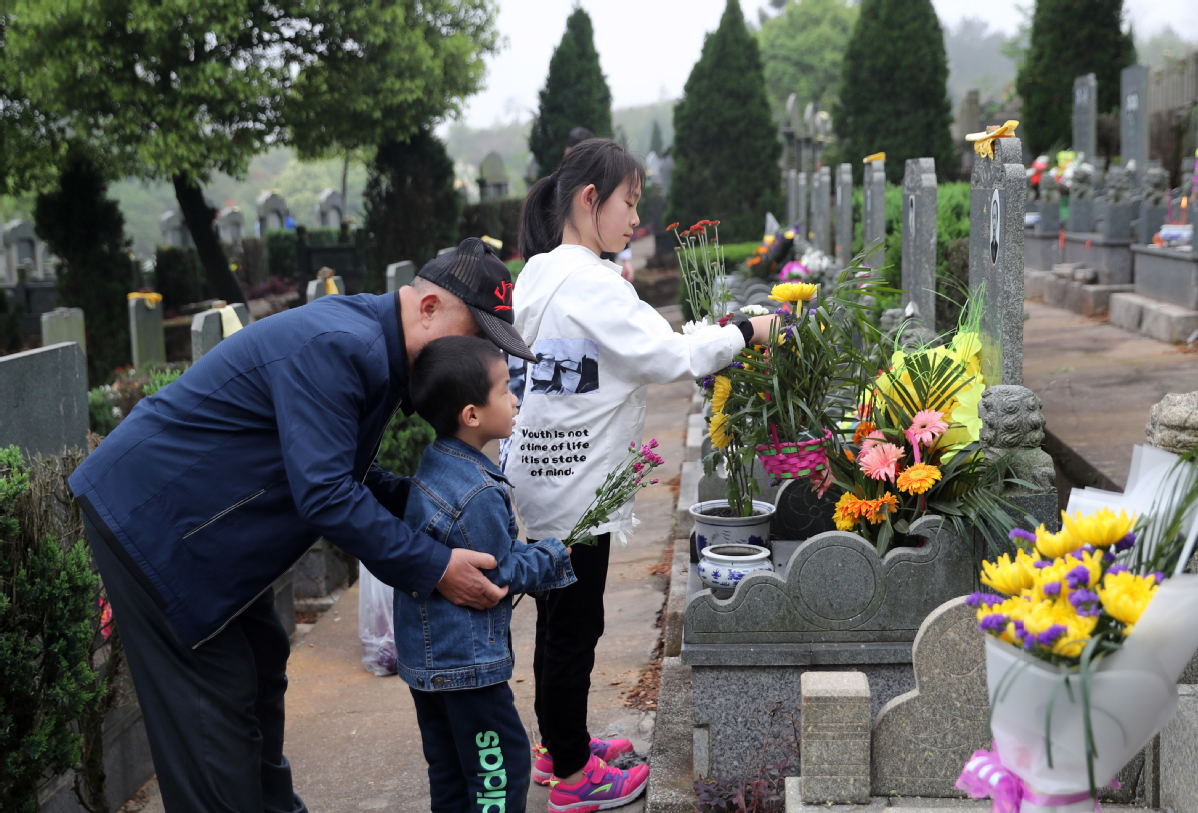 "I feel comforted greatly by doing so. It is as if my father is still with me. When I burn paper money for him, it upsets me a bit as it reminds me that he has passed away."
But that does not stop her from joining the traditional grave-sweeping activity with her family, as it gives her an opportunity to read epitaphs on other gravestones and understand the people who are remembered by their dear ones.
"I cannot but choke back tears when people pass away at young ages. When death comes calling everything is over. It makes me want to live in the present and cherish my life more."
Some Chinese people have gone one step further by establishing an online memorial site for their deceased relatives, through which they can offer virtual sacrifices like flowers and candles and post articles.
"I think it's a good alternative. It is convenient to hold memorial ceremonies online and people can express their sorrow and grief when they want," she says.
While some Chinese people are open to new options, there are still many who prefer the actual on-site tomb-sweeping experiences.
Jiang Yuchun used to visit tombs of famous people and revolutionary martyrs on Tomb Sweeping Festival. This year, he plans to join a traditional temple fair at Yixian county, Hebei province, to understand the local folk culture.
In 2018, he joined a small tomb-sweeping activity of John Rabe and Robert de Besange in Berlin, with over 20 local Chinese people. During the War of Resistance Against Japanese Aggression (1931-45), they offered numerous Chinese refugees food and shelter in Nanjing and Shanghai. Jiang is the initiator of the rebuilding of their tombs and monuments. He believes it's important to publicize their great contribution to the Chinese people and says it is good to pay homage during the festival.